Last week saw the first IPv6 Future Enabler Conference in Edinburgh UK. The one day event had a very full schedule with speakers from, Erion, Cisco, EE, RIPE, Sony, IPv6 Forum, Go6 and Deutsche Telekom AG.
All the presentations highlighted a number of common key messages. These included the reality that IPv6 is already widely deployed, the fact that the problems of CGN are likely to drive even greater adoption of IPv6 and that today IPv6 enabled End Users find that over 50% of their traffic is over IPv6.
A highlight during the conference was when BT's Stuart Smith (BT's Director of IPv6 Programme) announced from the floor that BT intend to deploy IPv6 to broadband users in 2015. The reason that he gave for BT's move to deploy IPv6 was the need to avoid the serious problems of CGN which BT trialled in 2013. This is closely linked to the CGN report published by Ofcom in 2013 for which the lead technical author was Erion's David Holder.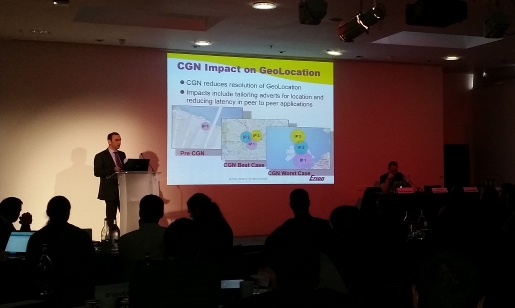 Overall the conference reflected a very exciting time for IPv6 generally and specifically in the UK. The news for the UK is particularly good where after many years of lagging behind the rest of the world by almost any meaningful metric we can now look forward to quickly catching up.
The IPv6 Future Enabler was sponsored by Erion, the world's leading IPv6 Training company.
This entry was posted on Wednesday, November 26th, 2014 at 1:26 pm and is filed under IPv6, News, Conference. You can follow any responses to this entry through the RSS 2.0 feed. Both comments and pings are currently closed.